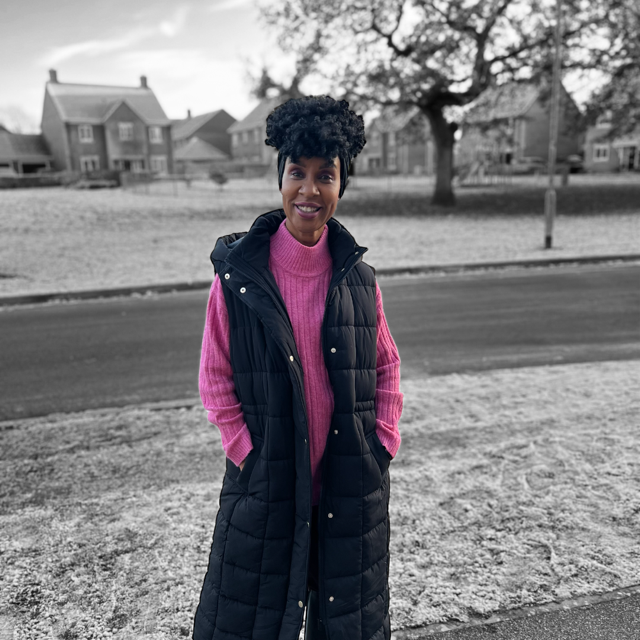 I'm all about love! I love my job, I am so passionate about what I do! I actually have the best job in the world and it is a huge deal for me when couples and families choose me to be part of their special day. My decision to train as a Celebrant came about after attending the funeral service of my Father-in Law. No word of a lie, I had one of those 'light-bulb' moments, and I knew this was something I could do and not only that, it was something I should do!
I trained with a fantastic organisation called The Fellowship of Professional Celebrants. In 2016 I became a Funeral Celebrant, why? because I want to make a difference to the saddest times in people's lives.
"Sheron, thanks for being the light at my brother's funeral.." Marverine Cole - Lodge Hill Crematorium.
In 2017 I became a Marriage and Family Celebrant, why? because I want to bring joy to happy couples from the very first chapter of their marriage.
"Many guests complimented our ceremony, and it's all down to Sheron, she made the ceremony both personal and authentic..." Gina & Chris - Park Farm.
Although I am based in Daventry Northamptonshire, you might be pleased to know that I am happy to travel further afield. I'm super organised, honest, open and calm. I'd say I have a great sense of humour.
When I'm not working, I love to explore yoga practice, with unity and respect as well as while learning about meditation. I enjoy longs walks, working out at the gym, reading and playing my cello, I'm also teaching myself to play the Clarinet. I am obsessed with organising and decluttering, it's my mission to help protect our environment. I'm currently learning Sign Language and French.
My values are ... empathy, love, respect, acceptance, diversity, inclusivity, free expression, loyalty, honesty, integrity.
My ceremonies honour and celebrate all varieties of cultural beliefs. I love meeting couples and families and learning all about them. It really is a huge deal for me to be chosen to create a ceremony, and it is for this reason I work tirelessly to ensure your ceremony is as special as you are.
.