Renewal of Vows
"Love is the flower of life and it blossoms unexpectedly..."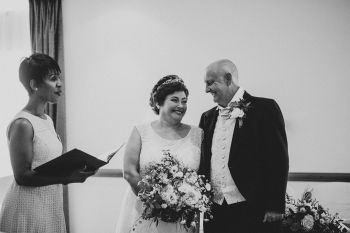 A Renewal of Vows or Commitment Ceremony can be done at any time of your choosing.
It's a wonderful way to celebrate your love.
Perhaps you just want the world to know that you'd do it all over again in a heartbeat
or maybe you want to reaffirm your commitment to each other after a rough period in your relationship.
This occasion can be shared with family and friends or the ceremony can be held privately without guests.
As there are no legalities involved, you can celebrate these occasions whenever and wherever you wish.
The ceremony itself can include readings, poetry or exchanging of gifts,
re-dedication of rings, or a symbolic ritual such as ring-warming
and if you are a parent, your children can be involved too.
I look forward hearing your love story!
Price from £650
Want to know more? Please call me on 07947 832 719
Evenings and weekends are also good for me.