A Celebration of Life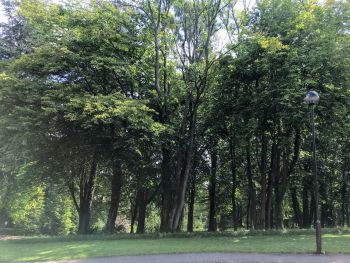 A Funeral or Celebration of Life service is the single most important part of expressing grief.
It is also the first stage of the healing process.
I am so passionate about funerals and the many different ways in which you can say your final farewell to your loved one.
Many people choose to say farewell in a Church or Crematorium, and while this is absolutely fine,
I do think it's important for me to let you know that there are other options that you may not have thought of;
You can hold your celebration of life service in a village hall, a barn or even your own back garden
and you might decide to have the cremation or burial on a separate day.
I'm all about empowering you to have the funeral you want for yourself or your loved one.
My aim is to guide you through the ceremony process, prepare and deliver
a service that is dignified and culturally acceptable
for your loved one,
while turning a distressing event into a beautiful meaningful memory.
I will arrange to meet with you and your family in the comfort of your own home, a suitable location or by zoom.
We can have a chat over a cuppa while you share stories and memories of your loved one.
Together we can discuss the content for the service.
I will assist you with relevant resources, suggestions and guidance while allowing you to take full control.
I will create a beautiful ceremony befitting your loved one.
Before the service you will receive a draft of the ceremony, (if desired)
so you can read it through and amend if necessary.
I will liaise with your Funeral Director if you have chosen to have one
and on the day of the service I will meet you and your family at your chosen venue
ready to conduct a heartfelt service with dignity and respect.
I look forward to meeting you!
Price - £300
If you'd like to know more please get in touch
07947 832 719